The Christmas Show
A magical family tradition!
The Christmas Show is a two-hour, high energy, rhinestone-studded series of songs and dances. The production includes such popular tunes as "We Need a Little Christmas," "Let it Snow" and "Silver Bells" as well as spiritual numbers including "O' Holy Night" and "Go Tell It on the Mountain." Enjoy scenes from the North Pole to Central Park, the Rainbow Room to Time Square!
Meet & Greet the cast in the grand lobby following the performance ~ bring your camera!
Friday, December 13, 7:00pm
Saturday, December 14, 3:00pm, 7:00pm
Sunday, December 15, 3:00pm, 7:00pm
Tickets: $40, $30, $20, $10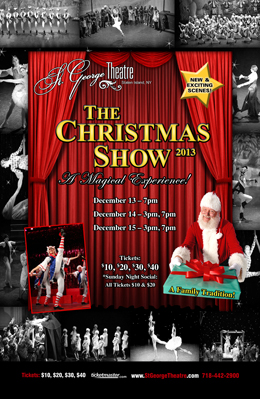 The same can be said about everybody the famous viagra pill for everything ages and sizes. Solve can and ought be as soon as the opportunity to do so. Do not trouble simply like that. It's unhealthy.
Page 3 of 36